Jan V. White
About Jan V. White
---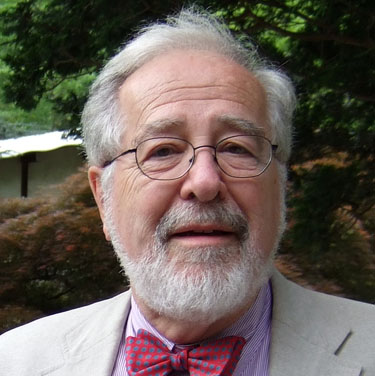 Jan V. White was a magazine guru and design consultant to publishing companies. He gave more than 1800 seminars in 27 countries on the relationship of layout and graphics to editing. His goal was to persuade word-people to think visually and visual people to think verbally. Understanding each other and blending their skills increases the impact and quality of their shared product.
Born in Prague, educated in England, architect by training (Cornell and Columbia), he was art director on two architectural magazines at Time, Inc. for 13 years. In 1964, he opened his own publication-design studio in Westport, CT. Author of some 250 articles and a dozen books on visual techniques in publishing, his classic "Editing by Design"—the first book on the process of publication-making—is now in a completely new third edition.
Jan V. White died Dec. 30, 2014. He was 86. He is survived by his four sons and seven grandchildren, and by his works.
Elsewhere on the web:
"Jan V. White was a designer, communication design consultant, and graphic design educator and writer."
—Wikipedia
"His professional impact and influence on the field of magazine design, and more importantly the irreplaceable impact he had on his family and friends, will be profoundly missed."
—Jan V. White's obituary
"Jan V. White is a mensch."
—Jeremy Keith
"He's a hero of mine because he has spent the majority of his life making a whole world of design techniques and ideas accessible through his many titles, all painstakingly thorough. These books were groundbreaking at the time because most were released before designers had widespread access to the internet and the world's collective inspiration at their fingertips. Books like this were the gateway to learning about great design."
—Shauna Haider
"Sometimes miracles really do happen. Back in 2009, I went looking for a brilliant graphic designer that I had worked with in New York in the 1960's…he was hard to find on the Web. But, now, eight of Jan V. White's amazing design books are now available online for free."
—Susanna Opper
"Mr. White is a seasoned veteran of the field who has authored numerous books detailing graphic design principles and techniques. And now, thanks to the Internet Archive, the author himself and Vitorio Miliano, Jan V. White's books are available online to download for free!"
—Melissa Gillard
"As a young editor in New York in the '60s, I had the great privilege to work with Jan V. White when he was a magazine art director at Time Inc. Later, I hired him to design several corporate publications. Then, I lost track of him. Imagine my delight at reconnecting with him in 2009."
—Susanna Opper
"Although I have not heard Jan describe himself as an information designer, there is a lot of similarity between what he teaches and some central principles of Information Design."
—Conrad Taylor, Conference on Information Design Histories
---